Date: 12th February 2023  Time: 12pm
Location: Olympic Kingsway Sports Club, 34L Bellerive Blvd, Madeley.
Meal Price: $25 Adults $10 Children under 12yrs
Fully Licenced Bar available for all drink purchases. NO BYO

After missing the last 2 years due to COVID  we expecting a big turn out, to help us prepare we kindly ask you to please register or purchase tickets here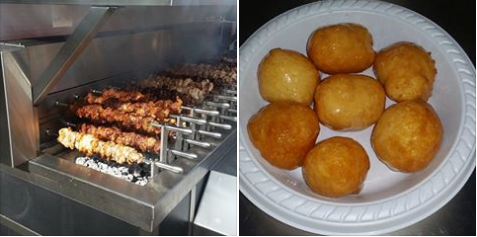 The Cypriot Community Annual Souvla is one of the Community's favourite and well attended events and in 2023 it's going to be held on Sunday 12th February 2023.  If you haven't been before, please be assured this event is ALWAYS an enjoyable day in which anyone and everyone can appreciate authentic Cypriot Souvla, fresh salads and dips and of course delicious home made loukoumades.
As usual, it will be held at the child friendly venue of the Olympic Kingsway Sports Club in Madeley (entry from Kingsway or Bellerive Bvd) and starts at 12pm. Come early to set up your picnic table or blanket or select a table inside and enjoy succulent meats off the souvla! In addition, we will be providing popular Greek music to create the proper Cypriot Kefi!
Enjoy a game of  Tavli or bring along your favourite game.